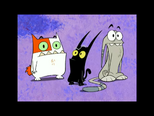 Can this page needs a little fix?
This article is a stub. To add the info that you need, edit this page by clicking the edit button or just ignoring it to be a victim of The New Victims.
Hulu is a video streaming service that was started in 2006 as beta. It's current slogan is come tv with us.